Residential Roof Installation By Roofer in Fort Collins, Gunbarrel, Longmont, Denver, Frederick, CO, and Surrounding Areas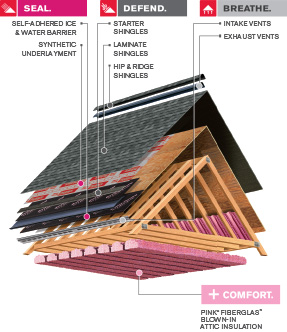 The two most important aspects in your roof replacement are the materials and the workmanship. Even the best materials on the market could fail if not installed and sealed properly. At Guardian Roofing, we've done many roof repairs resulting from faulty installation. Only a licensed, insured and experienced roofing contractor should be hired for your roof installation. This is a large investment and integral to protecting your house. Go with the best.
Steps to a new Roof Installation
Once you have approved the materials and installation on your new roof replacement, we'll start on the next steps including permits and scheduling. The scheduling will need to take weather forecasts into consideration, which is never predictable in the Denver area, but we'll do our best! Our office will then call you the with the expected schedule.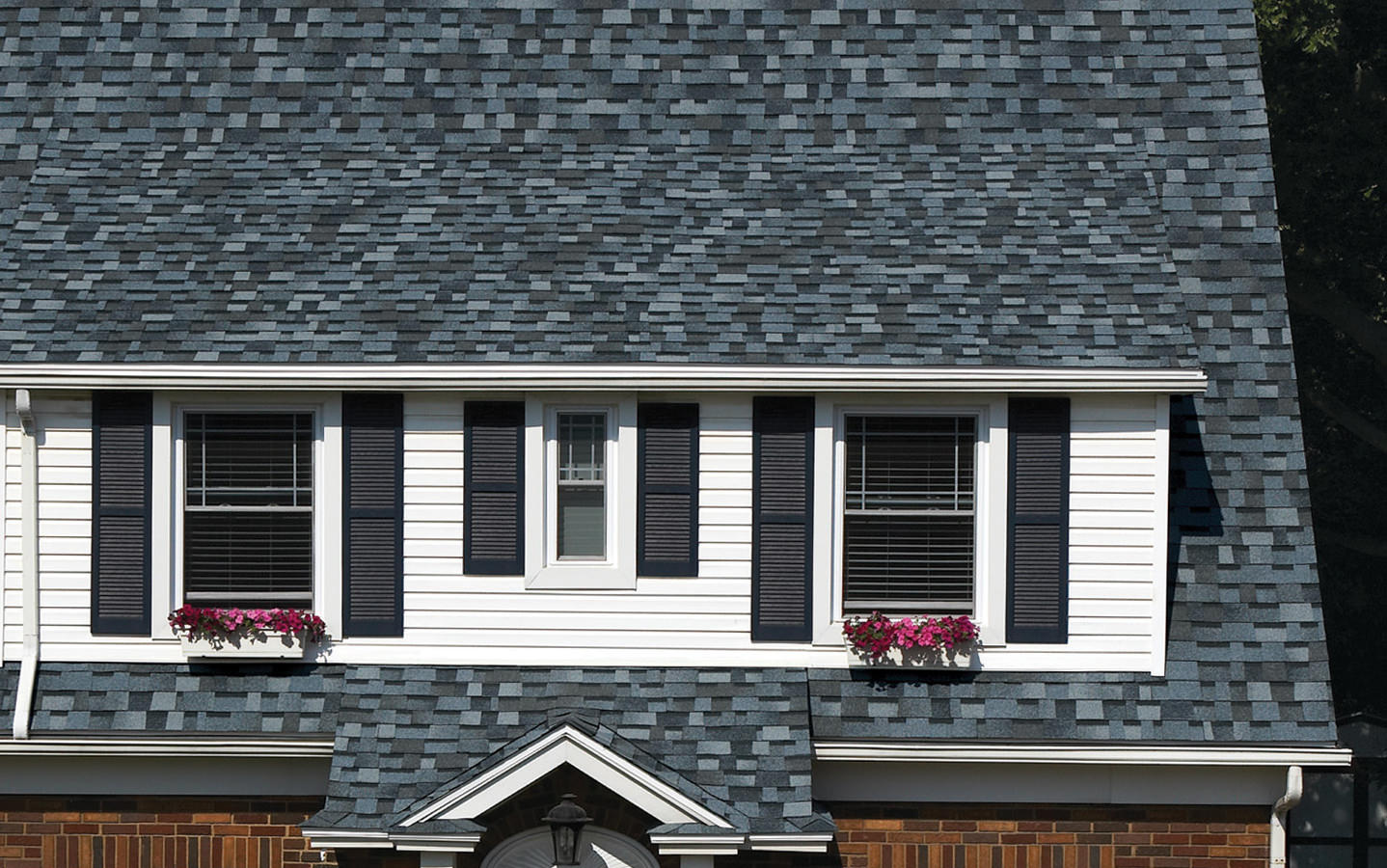 Protect surrounding areas. This includes tarping off areas to protect surrounding landscaping, shrubbery and exterior housing features. This will also help us to gather and dispose of all debris. We ask homeowners to remove valuable items off walls and around the home prior to installation day.
Remove old roofing material. In order to properly adhere to new materials for a quality roof replacement, we must remove all existing material.
Structural inspection. Our foremen will go onto the roof to fully inspect all areas. This is the only time to fix any base problems including rot, soft or weak decking. We also need to confirm that all decking has adhered to roof rafters and there are no missing nails. Please be patient as we go through this process. A solid base goes into a roof replacement that will last decades.
Material delivery. For new roofs, the material will arrive prior to the roofing crew. Roofing materials might be machine lifted on to the roof. Otherwise, materials will be placed in driveway if electric lines obstruct the lift or roof is made of shake, slate, and tile.
Base layer installation. The base layer creates the protection between the elements and your decking. Almost all municipalities have code requirements for base layers. Even if they don't, we consider base layers requirements for quality roofing replacement and will not compromise. Your base layer includes drip edge installation, roofing underlayment for ice and water shield installation and roofing felt installation.
Roofing installation. Working from the bottom up, our installers overlay your asphalt shingles or metal roofing to ensure proper drainage.
Flashing and finishing installation. Whether you have metal roofing or shingle (asphalt) roofing, your roof replacement (or roof repair) needs the final flashing to protect all seams. This includes counter flashing, ridge vents and ridge capping installation. Often you can tell the quality of a roofing company by their finishing installation.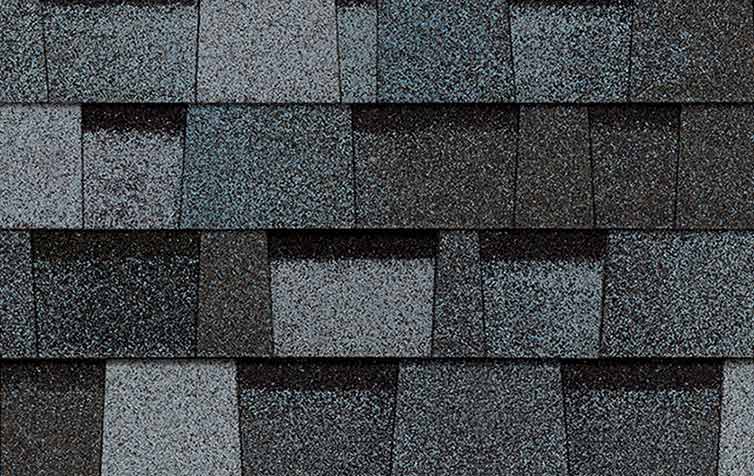 A NEW TAKE ON A CLASSIC COLOR
Calm and peaceful yet strong and impressive, Pacific Wave is a color you will unexpectedly love. It was inspired by the color movement of the deep and powerful Pacific Ocean, and it takes a regular gray shingle to a whole new level. Pale blue mixed with dark and light gray granules will help these shingles look great on a beach cottage at the coast or on a classic Colonial brick home away from water. And best of all, Pacific Wave can pair with a wide range of accent colors, so you can let your personality shine.
All that is left now is the final cleanup and inspection.
Again, our foremen will oversee the both the cleanup and inspection to ensure they meet the Guardian Roofing standards. Your new roof replacement needs to pass municipality inspection, but it also must meet the most important inspection – yours!
90% of our business comes from referrals. Call Guardian Roofing today to see why.
We're proud to be the go-to roofer for many communities from Denver to Ft. Collins including Brighton, Longmont, Gunbarrel, Greeley, Frederick and Erie.
Guardian Roofing provides total repair and replacement of your roofing, gutters, siding, doors, and more!
Call us today for a FREE ESTIMATE!
303-944-1867