Metal Roofing In Denver, Gunbarrel, Longmont, Fort Collins, Greeley, Erie, Brighton, Frederick, CO, and Surrounding Areas
Metal roofing is the ultimate investment for both residential and commercial application lasting for 50 years or more. With a vast array of over 100 colors and multiple designs, metal roofing can give off multiple esthetics including traditional, historic, modern, sleek and more. Forget what you think about metal roofing, it is a lasting roofing option well worth the investment.
Benefits of Metal Roofing
Optional durability finishes
As if the standard durability of metal roofs was not enough, metallic coatings and paint installed at the manufacturer can increase durability.
Material choices
Color options can provide multiple possibilities, but the materials give off a special esthetic also. From the classic look of copper to the sleekness of steel, natural metal is a rich choice as a roofing material including zinc and aluminum.
Multiple pattern options
With buildings that have particular architectural features or historic characteristics, only specific patterns can fit with the overall design.
Safety enhancement
Superior fire resistance qualities can lower insurance rates and offer your building improved protection and security.
Increased building value
Since the next owner will not have to pay for a new roof for decades, the value of your building or home will benefit from a higher resale value.
Energy efficient
Sunlight is reflected and not absorbed into your home or building.
Perfect for all structures
Including those that cannot support heavy roofs.
Environmentally friendly
Long-lasting and recyclable, metal roofs can even be installed over existing shingles
Metal Roofing Contractor
While metal roofs are engineered, coated and designed to last decades, proper metal roof installation is key. Metal roofs come in panels so they must be lined up and installed properly with attention to seam location. Also, any finishes or flashing must be tight to stop and prevent water seepage. What does this mean to you? Anyone can install a metal roof and there are plenty of internet resources to do it yourself. But after spending the initial upfront investment on the materials, we only recommend professional installation. Some warranties require professional installation and you should consider it as part of the overall investment.

Metal Roof Repair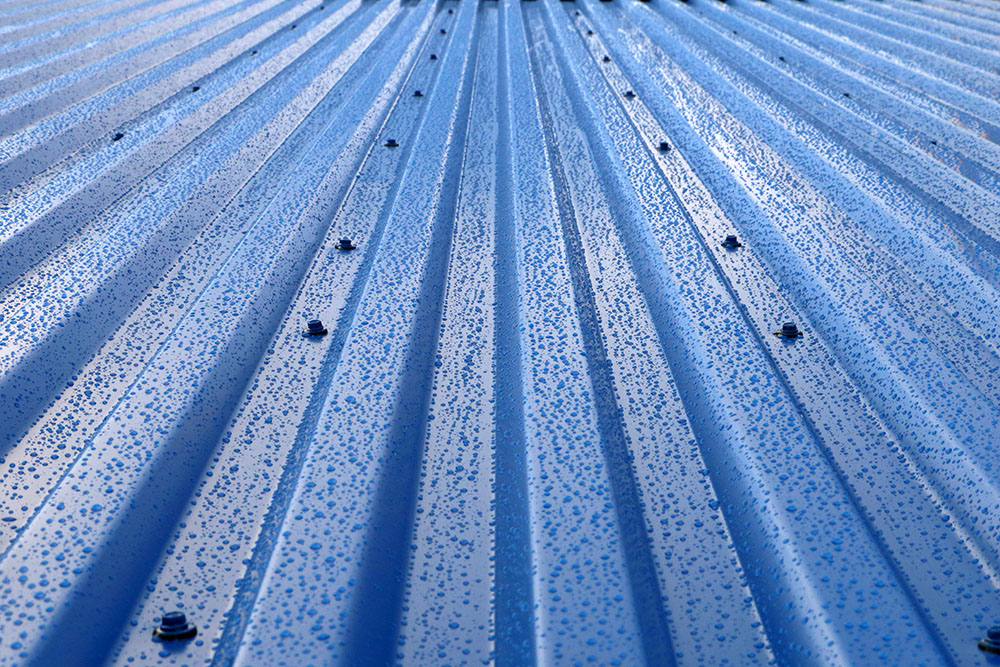 When properly installed metal roofs will be virtually maintenance-free. The common issues we see are from improper metal roof installation but can be fixed easily when addressed early. We'll go over your maintenance and inspection schedule with you. If you ever move into or buy a home or building with a metal roof, we recommend a roof inspection before closing.
Open seams and flashings
Oxidation
Fastener issues
Panel damage from debris
Common Metal Roofing Locations:
Government buildings
Hotels
Universities
Residential
High-end retail
Parks
Historic buildings
Hospitals
Libraries
We install metal roofing and asphalt shingle roofing throughout the Denver area.
Our location is Frederick, CO is the perfect location for quick metal roof repair or roof replacement from Denver up to Fort Collins including Brighton, Longmont, Gunbarrel, Greeley, CO and Erie, CO. Let Guardian Roofing be your roofing company for your new metal roof.

Guardian Roofing provides total repair and replacement of your roofing, gutters, siding, doors, and more!
Call us today for a FREE ESTIMATE!
303-944-1867