Residential Roofer for Roofing Repairs on Metal Roofing and Asphalt Shingles In Gunbarrel, Brighton, Denver, Frederick, Erie, Greeley, CO, and Surrounding Areas
Roof repairs differ from material to material and also depending on the need of repair. For example, a new asphalt shingle direct to the roof decking below will be able to take a hit from hail rather easily. However, a shingle that has more shingles underneath may suffer more damage due to softer structure under it. No two roof repairs are the same. That is why Guardian Roofing takes each roof repair individually.
Metal Roofing and Asphalt Shingles Comparison
Asphalt Shingles – Asphalt shingles are the most common type of roofing materials. Asphalt shingles are available in the largest variety from different materials and colors to different designs and strengths. While the most affordable option, asphalt shingles will require roof repair at one time or another. Here are some of the common issues:
Lifted shingles that need to be resealed down
Shingles that have curled, torn, shrunk or changed shape due to weather, age or otherwise
Loss of granules resulting in "bald spots"
Metal Roofing – A metal roof can be one of the longer-lasting roofs available, up to 60, 80 or more years. However, even metal roofs are not immune to needing repairs. Original installation will dictate some of the wear patterns, such as seam separation, so a trusted and experienced roofing contractor is essential. Having an inspection done every two years will help to catch problems early.
Oxidation or damage
Leaks or separation along seams or flashings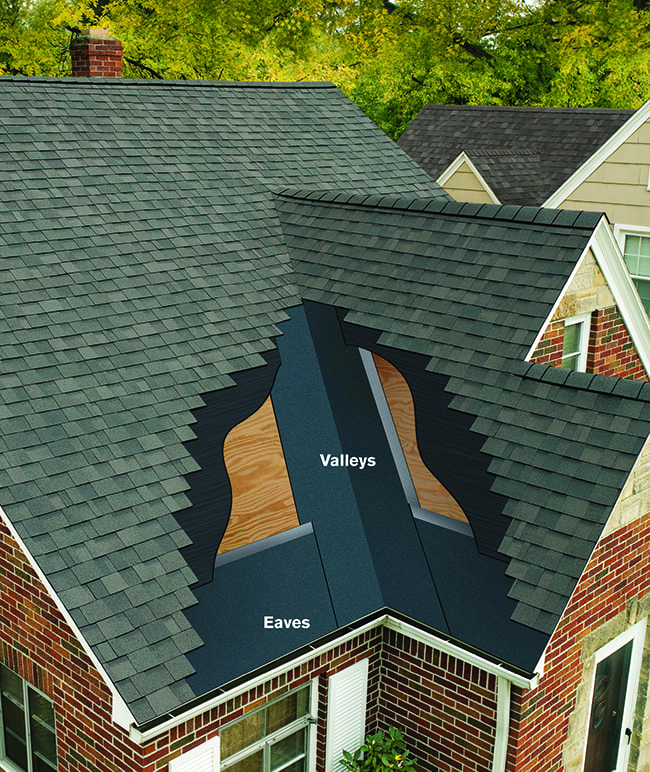 Not Every Roof is Perfect
Some other issues can cause roof problems.
Improperly cleaned or installed gutters can back water over the roof comprising material integrity. This typically involves shingles, but any material can be damaged if enough water is pushed against the designed flow.
Faulty siding. Siding should create a tight barrier against wind, rain and other elements. If not, one problem will usually lead to another in a cascading fashion.
Leaks from skylights. Skylights are an amazing addition to any home letting in natural light and opening rooms. However, if not sealed, there can be multiple issues from water seepage to drafts.
Guardian Roofing is your local expert for all things roof and exterior related.
Our comprehensive service means one call to a company that does it all.
New Construction
Re-Roofs
Hail, Wind & Storm Damage Repair
Insurance Claims Welcome
Inspections (Buyer or Seller)
Leaks/Repairs
Gutter Installation
Shingle Upgrades
Ridge Vent Installation
Windows and Doors
Siding Repairs and Installations
Free Recycling.
90% of our business comes from referrals. Call Guardian Roofing today to see why.
We're proud to be the go-to roofer for roof repairs and roof replacement for metal roofing and shingle (asphalt) roofing for many communities from Denver to Ft. Collins including Brighton, Longmont, Gunbarrel, Greeley, Frederick and Erie.
Guardian Roofing provides total repair and replacement of your roofing, gutters, siding, doors, and more!
Call us today for a FREE ESTIMATE!
303-944-1867