Roofing Contractor in Frederick CO for Residential & Commercial Roofing, Roof Repairs,
Asphalt Shingles & Metal Roofing serving Longmont, Brighton, Erie, Northern CO and the Denver Metro Area
303-944-1867
Why Choose Guardian Roofing to Repair or Replace Your Roof and More?
Guardian Roofing, LLC, is your local Frederick roofing company. We offer residential roof repair and roof installation, including gutter repair and gutter replacement, as well as commercial roof installation and repairs. We serve Frederick customers and all across the Northern Colorado area including Fort Collins. We pay careful attention to detail while we repair your roofing, and make your satisfaction our number one priority. We have been a family-owned and operated roofing contractor in Frederick CO since 2010. At Guardian Roofing, we are proud to have created a trusted Frederick roofing business that meets our customers' needs. We: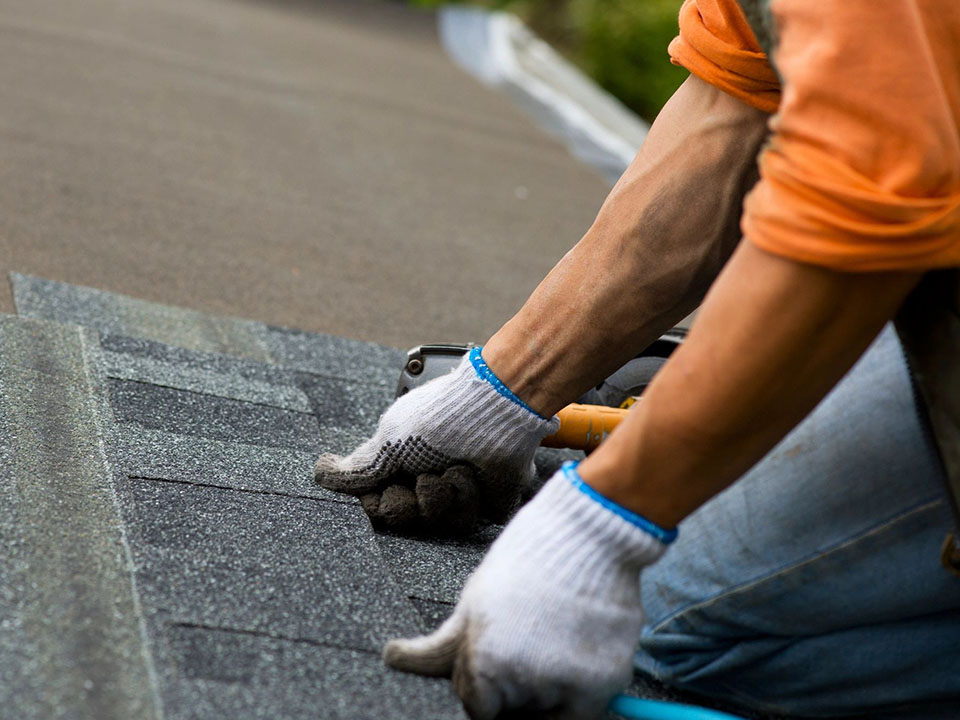 Answer phones 24/7
Provide emergency response for your home or business within 4 hours
File and pull permits
Are licensed and insured
Use only top quality roofing materials
Do FREE estimates
Handle insurance claims from start to finish
Are accredited and A rated by the Better Business Bureau
Storm Damage Roof Repair & Emergency Response for Roof Leaks
Roof leaks can quickly become a major burden on your house or commercial building. We first identify the source of the roof leak, whether it's a sign of moisture in your attic, or deep within in the layers of your roof. For a leak repair, we then use quality roofing materials to replace all damaged components to prevent water from penetrating. We'll also help make sure roof insurance claims are correctly handled.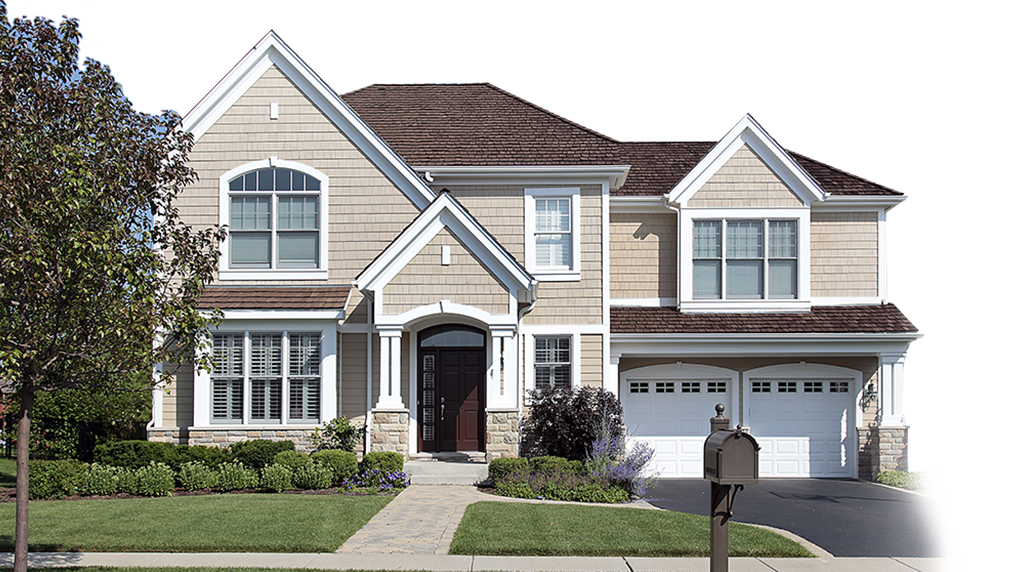 FREE ROOF INSPECTIONS
Whether your roof has been damaged in a storm or you just need to evaluate the extent of any required roof maintenance, Guardian Roofing will provide a FREE, no obligation inspection and estimate.
Send Request
GUARDIAN ROOFING IS COLORADO'S RELIABLE
ROOFING COMPANY FOR:
New construction for Frederick homes, businesses and surrounding communities
Residential roof replacement – any roofing types
Commercial roof replacement – any roofing types
Hail, wind & storm damage roof repairs
Insurance claims handling – See our Free 10 Point Roof Inspection
Home & business inspections (Buyer or Seller)
Water leaks & other roof repairs
Gutter replacements & repairs
Shingle upgrades
Ridge vent installation
Windows & doors
Siding replacements & repairs
Free recycling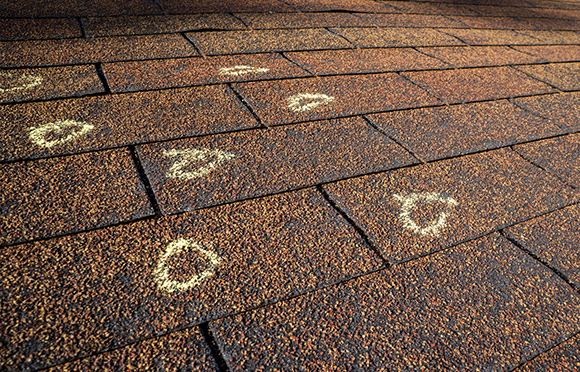 HAIL DAMAGE ROOF REPAIR AND REPLACEMENT
I suffered hail damage to my roof. What should I do next?
Northern Colorado is lovely, but it is one of the regions most prone to hail. Hail can cause damage to siding, gutters and unfortunately, your roof as well. Once you suspect hail damage, it's important to start the roof inspection process soon to avoid further damage that could lead to a possible roof replacement. Also, you'll want to start any type of insurance claim process.
CHOOSE YOUR SHINGLE COLOR OPTIONS
We'll help you choose the roof shingle color and type that looks the best on your roof and fits your location, whether you live in Fort Collins CO or elsewhere along the Front Range.
See asphalt shingles and more
COMMERCIAL ROOFING – ROOF REPAIR & REPLACEMENT
We appreciate and value our commercial roofing customers. As a professional Frederick roofing company, we know what commercial building contractors are looking for – professional service done on time and on budget. Our goal for roofing in Colorado is to become your partner for commercial roof replacement and roof repair. Guardian Roofing workers are licensed, insured, experienced and ready to go to work. We'll take care of all the paperwork for you – permits, insurance claims and more. Our experience in different types of materials, roof structures and designs has made us the go-to commercial roofing company for multiple buildings. Whether asphalt roofing, metal roofing, commercial TPO, flat or other low-slope roofing system, we are partnered with top manufacturers to bring you the highest quality in roof repair and replacement materials.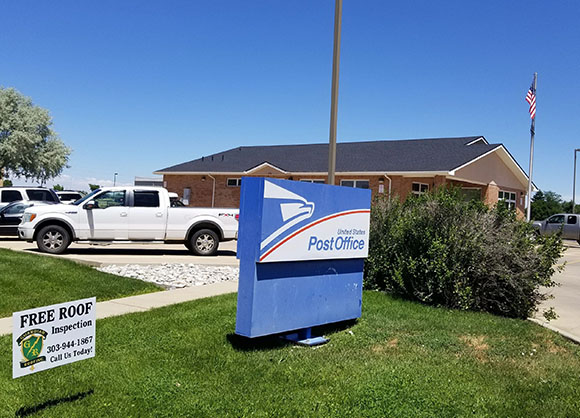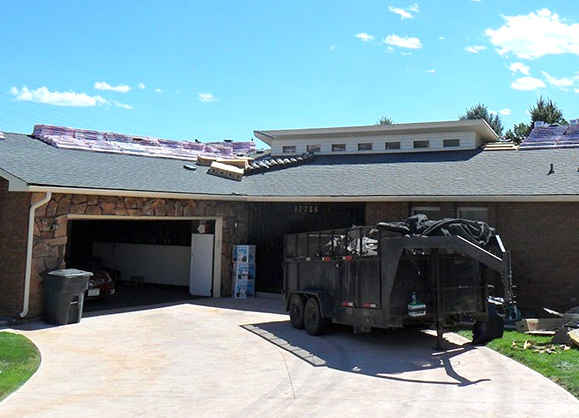 RESIDENTIAL ROOFING – ROOF REPAIR & REPLACEMENT
Unlike some roofers in Frederick and surrounding areas, we specialize in residential roof repairs to get more out of your existing roof, as well as fixing roof leaks and storm damage. When repairs won't protect your home or business, we'll install a new roof to meet your needs and budget. After all, as a roofing contractor in Frederick, we've been in business over a decade, and use only quality roofing materials to handle our tough Northern Colorado climate. Whether you need to replace or repair a metal roof, asphalt single roof, including architectural shingles, composition roof, tile roof, including concrete tiles, or other residential roof, no job is done until you're satisfied. Family-owned and operated, please call us at 303-944-1867.
Contact Us
INSURANCE DISCOUNTS FOR ROOF REPLACEMENT
Contact us about your roof in Frederick CO, surrounding cities, and the Denver metro area.
303-944-1867
OUR ROOFING INSTALLATION AND GUTTER PROJECTS
COMPANIES WE WORK WITH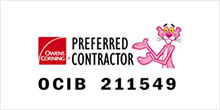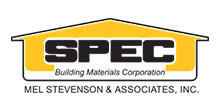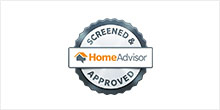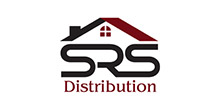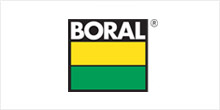 WHAT OUR CUSTOMERS ARE SAYING
Guardian Roofing completed a large repair and replacement project at our home after a major hailstorm destroyed the roof, gutters, garage door, back door, screens, fence, lights, etc, etc.! He came out to our home very quickly after the storm to survey the damage, then met with the insurance agent ...

Jeff with Guardian Roofing was fantastic to work with. I had a very particular color I wanted for my roof and he brought me samples until I was satisfied. His crew was on time, efficient and respectful. Because of the great work, he has gone on to do other roofs ...

Jeff did an outstanding job installing a beautiful new roof for us. He was extremely helpful in getting coverage from the insurance company after a hail storm. And he had the new roof on within a week with no hassle at all. I highly recommend him and his crew.

I had my roof replaced by Guardian Roofing and couldn't be more pleased with the results. Jeff was great and spent time answering all of my questions. His crew was clean and they did a fantastic job in a timely manner. I still have neighbors coming by to compliment me ...

Jeff and his crew have now put two roofs on my house due to large hail storms in the span of a few years. He has also put roofs on many of our neighbors' homes. His crew is clean, courteous, and as far as I can tell, did a great ...

I have been so pleased with them, they did a really nice job!! I have neighbors from all over stopping to tell me how nice my roof looks. Project: Install or Repair a Roof
Guardian Roofing provides quality roof repairs, roofing maintenance, siding repairs, gutter installation, windows, doors, and more.
Call us today for a FREE ESTIMATE!
303-944-1867