Roofing Companies for Commercial Roofing, Metal Roofing, Asphalt Shingles, and Roof Repair in Fort Collins, CO
When you are looking for a roofing contractor or roofing company in Fort Collins, Colorado, turn to the professionals at Guardian Roofing, LLC. We specialize in commercial and residential roof repair and installation. Our roofing contractors will install or repair roofs with asphalt shingles or metal roofing. We have been helping customers for over a decade and always provide free estimates. We file and pull all permits needed prior to your roofing installation or repair and will work with your insurance company for any insurance claims filed.
Roofer in Fort Collins, Colorado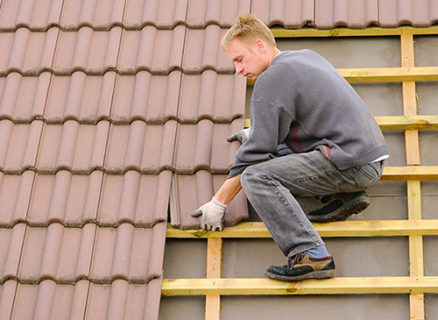 At Guardian Roofing, our team works with the highest quality materials to ensure home energy efficiency and very little maintenance. Once we begin a residential or commercial roofing job, our team works your project until it's complete. Our family-owned and operated roofing company installs or repairs asphalt shingles and metal roofs for both residential and commercial properties. If you have emergency roof damage, call us 24 hours a day, 7 days a week and our emergency response team will arrive within four hours, to address the situation. As a licensed and insured roofing contractor, we strive to maintain customer satisfaction with every roof replaced or repaired.
Fort Collins Roofing Contractor
At Guardian Roofing, we understand that replacing or repairing a roof can be costly, so we always offer a free, no pressure, no-obligation estimate. Whether you need a new commercial or residential roof, need roof repair, or want to schedule a free roof inspection, our team at Guardian Roofing is here to help. We pride ourselves on our customer service and quality craftsmanship. Our greatest compliment is that 90% of our business is from returning customers and referrals.
If you love the outdoors, visit Cache la Poudre River in Fort Collins, Colorado for whitewater rafting, kayaking, fishing, hiking, and biking in the spring, summer and fall. During the winter months, break out the snowshoes, enjoy cross-country skiing or add some speed to your adventure on a snowmobile. For something a little less active, hop a ride on the 1919 Birney Car 21 Trolley. The only restored original trolley car to drive a roundtrip ride from City Park to Old Town Fort Collins.