Roofing Contractor offering Commercial and Residential Roof Repair, Asphalt Shingles, and Metal Roofing in Denver, Brighton, Fort Collins, Gunbarrel, Longmont, Frederick, Erie, Greeley, CO, and Surrounding Areas
Finding a roofing contractor that you can trust is important to the overall life of your roof. After all, a roof is a substantial investment so taking the time to research and feel confident with your decision is crucial before starting any project.
Here are some of the aspects that show the Guardian Roofing integrity to our customers and our industry:
Reliable Roofing Professionals – we answer the phone and arrive on time.
Individualized Roofing Options – metal roofing, single (asphalt) roofing and more
Customer Satisfaction Guaranteed – no job is done until you are satisfied. All labor warranties are transferable
Respect for your property – we cover surrounding areas and we take all debris with us
Industry integrity – Licensed and insured
We adhere to all local wind rating codes and file for all necessary permits.
Re-Roofing by Roofing Contractors
Re-roofing is the process of installing a layer of shingles over the existing shingles. This can only be done once and is usually only available in a short window of a roof's lifespan – the area between not needing a completely new roof and just needing some minor issues. The good news is that since there is no 'tear-off', this is an inexpensive option. However, only an experienced roofing company should determine if a re-roof is possible for a few reasons:
Not all municipalities allow it
Re-roofing cannot be done over a roof that has already been re-roofed
Evidence of major water damage, including moss or mildew, or structural damage will require a complete roof replacement
A professional assessment of the overall age and condition of the roof determines if possible and the right investment
Without a complete re-roof estimate, you cannot make a fully educated decision. You've seen the home improvement shows where a house has had four layers of shingles or more. Re-roofing should only be part of a long-term plan. At Guardian Roofing, we will not only give you re-roofing options, but also a long-term plan of what the next steps will be.
Roof Repair for Hail and Storm Damage
Some damage following a hailstorm is visible, such as on your car. However, hail can cause more substantial damage to the roof of your home which may not always be obvious. Signs of hail damage to your roof include:
Missing Shingle Granules
Bruising
Circular Cracking
The potential of hail damage will differ depending on your roof. For example, some shingles may not be damaged until hail reaches 1". Other types of shingles will suffer damage quicker even with smaller size hail due to soft layers and underlying protective structure.
If you're not sure about possible damage, please give us a call and one of our trained professionals can inspect your roof for any issues. Also, we can help repair other areas that suffer hail and storm damage such as gutters, ridge vents and siding.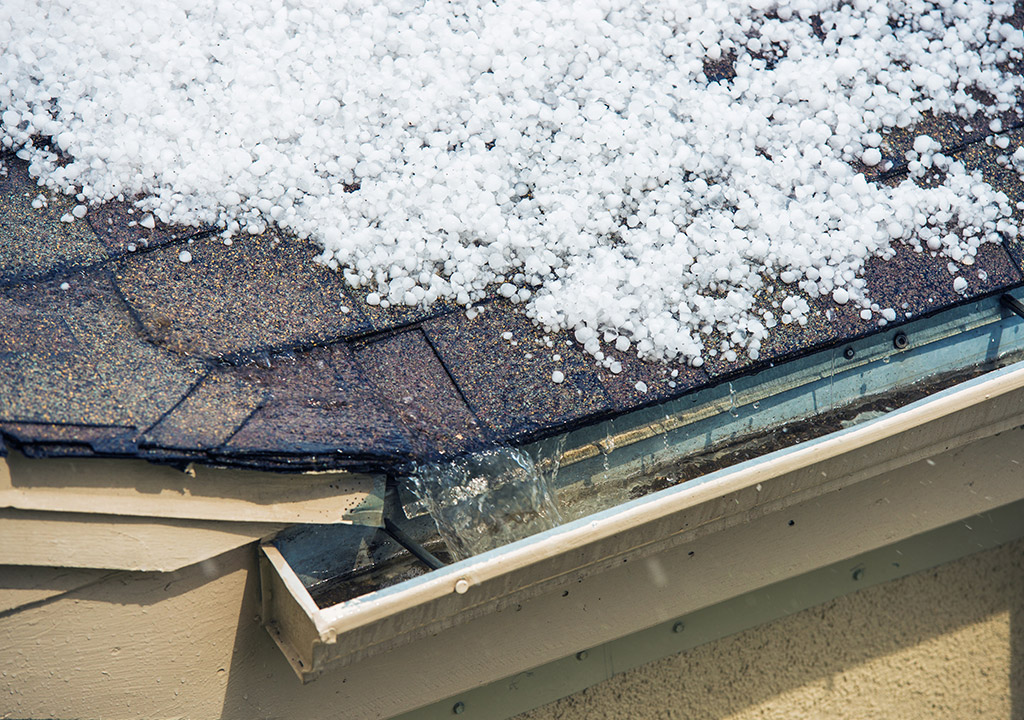 Call us for your free estimate or to help with insurance claims
If you're need of a roof repair from damage caused by hail and storms, we are based in Frederick and serve all areas between Denver and Fort Collins including Brighton, Longmont, Gunbarrel, Greeley, and Erie. Contact us today.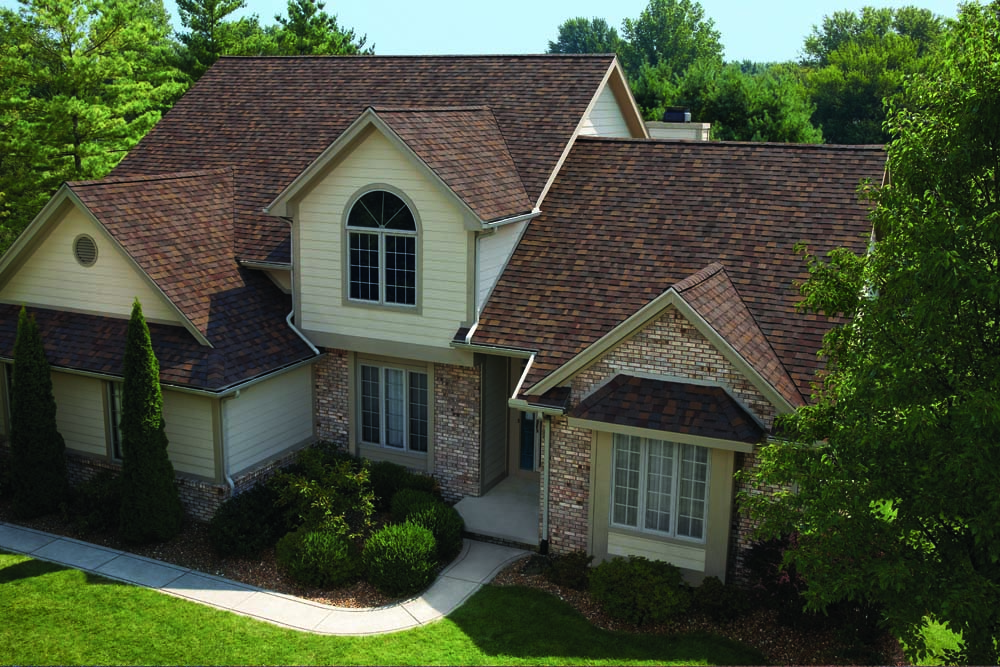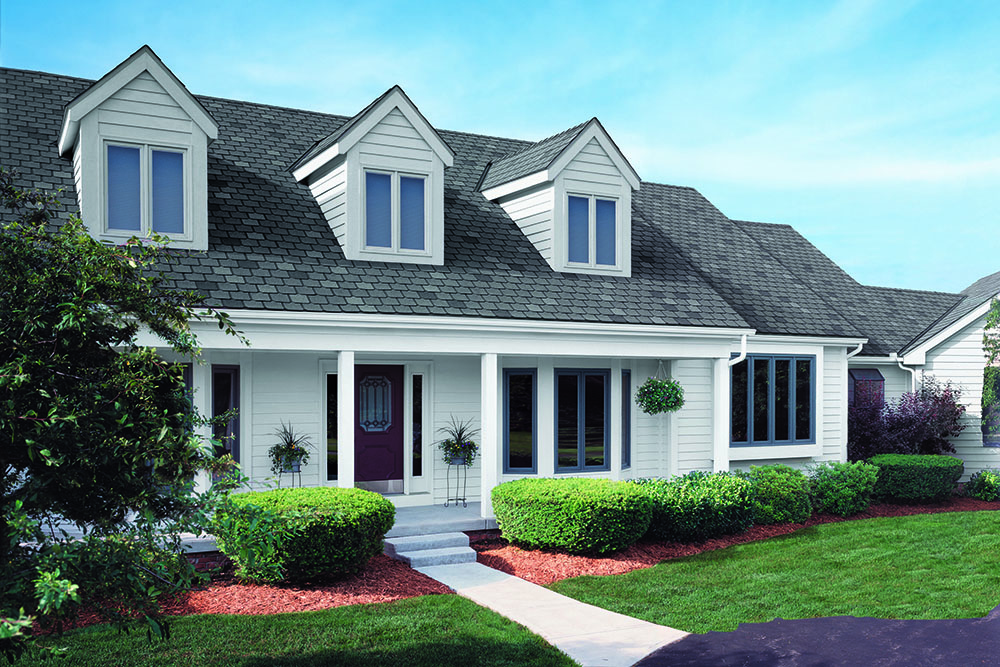 Guardian Roofing provides total repair and replacement of your roofing, gutters, siding, doors, and more!
Call us today for a FREE ESTIMATE!
303-944-1867