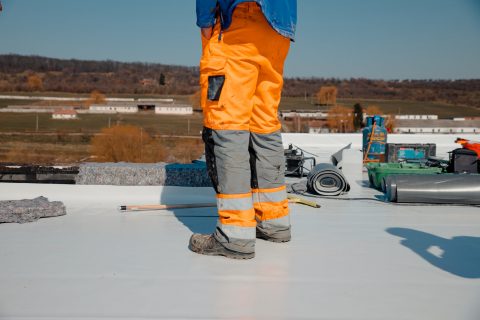 If you take a superficial look at a commercial roof, the structure might seem simple and you might think that the process of installing the roof is equally uncomplicated – after all, most commercial roofs are just a flat, straight structure covered in weather-resistant material. Well, roofers say that commercial roofs are many things, but simple and uncomplicated are not among those things – here are some aspects that make them as well as their repairs more complex than they seem:
– Structures consisting of multiple layers to ensure strength – commercial roofs consist of more than the visible surface, their structure being composed of a decking, an underlayment and other layers. Insightful Longmont roofers say that when it comes to repairs, fixing just the surface is rarely enough – more often than not, the process requires some repairs in the deeper layers as well;
– Special techniques – there are many materials that can be used on commercial roofs, each of them requiring special know-how and tools to repair;
– Aspects related to warranty – the complexity and the complicated nature of commercial roof repairs is why most roofing material manufacturers void the warranty they offer on their products if the materials are not installed and repaired by professional roofing companies.