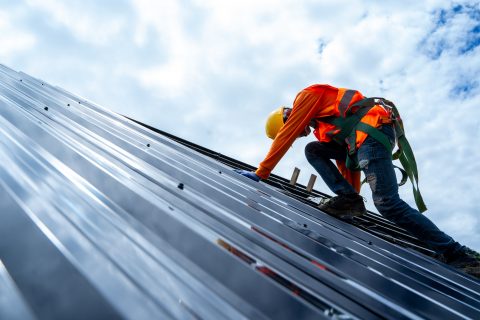 Metal roofs enjoy huge popularity for residential as well as for commercial applications. The reason why the material is so popular is the extraordinary durability and resistance that it offers. However, metal, like any other material, changes over time, which also means that any metal roof needs upgrades every now and then to maintain strength. Here are some such upgrades that you might want to consider for your ageing metal roof:
Roof coatings – coating products can serve various purposes, from preventing the appearance of rust and corrosion to preventing any damage caused by UV radiation and to improving the roof's resistance to the penetration of water. Roof coatings are similar to paint. They are applied with methods very similar to applying paint, usually being spread with a brush or a roller. Roof coatings need to be reapplied every couple of years to ensure ongoing protection;
Regular inspections and maintenance – the best way to preserve your roof in good condition is by getting it looked at and cleaned by a Brighton roofing pros. The inspection will reveal any fault that needs to be corrected in order to keep the roof in good condition and will provide a road map for any roof repair tasks that need to be performed on the roof to make it live longer.