Metal is a material known for its durability, energy efficiency, and being environment friendly. Hence, when it comes to protecting your house from the harsh weather what better option than installing metal roofing? Roofing products from Guardian Roofing, LLC are considered to be the ultimate investments for residential as well as industrial needs. While protecting your house from the pelting rains and strong sunlight, these roofs also raise the aesthetic value of your house as they come in all kinds of designs from traditional and historic to sleek modern varieties. Being in this industry for over a decade now, our products are known for being engineered strongly along with proper roof installation features which further prevents water seepages and ice dam situations. The people of Fort Collins, Denver, Greeley, Brighton, CO, Longmont, and Erie, CO come to us because of our highly efficient emergency response and insurance aid.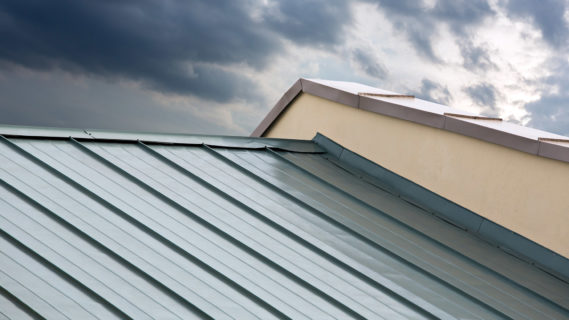 Below we have mentioned 3 common questions to ask before installing metal roofing. Take a look.
How long will the roof last?
With the latest developments, the newest metal roofs are made to last long. With a protective coating of zinc and aluminum, they do not rust as easily as the older models. The warranties on these roofs usually depend on the material of the roof; some even have warranty up to 50 years.
2. Will an ice dam formation be dangerous?
With proper insulation features, ice dam formation will not be much of an issue. Hence, always make sure to have proper insulation so that the snow does not melt and run down the eaves to create problems.
3. Will metal roofs attract lightening?
This is a wrong conception that most people have. But in reality, metal roofing does not attract lightning any more than other types of roofs. The latest version of these metal roofs disperses the energy instead of isolating them thus preventing fire threat.
So, if you have any other questions about metal roofing, you can get in touch with us on 303-288-1117.