Is your old roof wearing off? Are you planning on getting your roof updated? Then let us, at Guardian Roofing, LLC, help you out. For more than a decade now, we have been providing our customers with superior metal roofing options which will make your houses energy-efficient. We are always up-to-date with the latest innovations and try out recent roofing technologies. With a life of more than 50 years, these roof options come in over 100 colors and designs; they are also engineered and coated to insulate your house. At Guardian Roofing, we have a team of expert craftsmen who are adept at installing, maintaining, and repairing any roof type from traditional to contemporary. They can install these metal panels seamlessly so that there is no water seepage or any other difficulty. Hotels, universities, government buildings, parks, hospitals, as well as libraries are some of the common places in the regions of Greeley, Brighton, CO, Erie, CO, Denver, Longmont, and Fort Collins where we have installed metal roofing.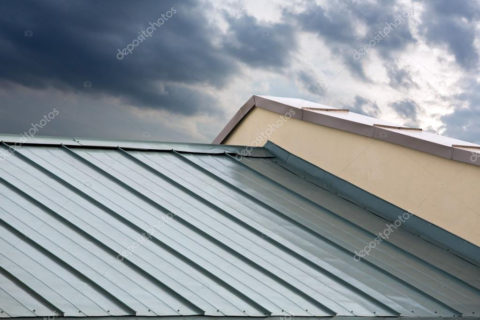 Below we have mentioned the 3 exclusive benefits of installing a metal roof. Take a look.
True that colors draw the attraction towards your roof, but the material also adds to the aesthetics. While copper gives a classic touch, steel makes it look sleek and zinc and aluminum also make good roofing materials.
Metal planks are generally fire resistant which makes these roofs more reliable. Having these installed will get your insurance rates lower. Since they can support heavy roofs, they offer an added protection and security to your house.
Since your roof has metal applications, the sunlight gets reflected and not absorbed thus preventing your house from getting heated up. Also, these roofs are made of recycled materials which makes them environment friendly too.
So, if you are planning on installing metal roofing, you can get in touch with us.