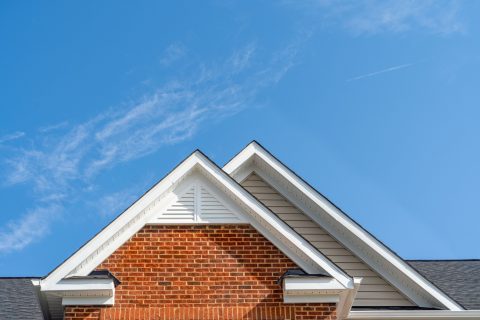 The soffit is the part of the roofing overhang where the roof meets the siding, while the fascia is the piece of decorative board at the end of the overhang right under the gutter. Both components are constantly exposed to the elements, which means that harsh weather can damage them and they age faster than more sheltered building components. Here are some signs that tell you the soffit and the fascia on your building needs to be replaced:
You see rot – the most common material used for making soffits and fascia is wood. There are lots of great treatments available for protecting wooden roof components, but even so, the boards that make up your roof might develop rot despite the protective coatings received. When you see rot appear on your soffit and fascia, great roofing companies near me say it is a clear sign that the time has come to get new boards for the components;
Peeling paint and discolorations – you can keep repainting your soffit and fascia for a while, but if the surface sheds the new paint soon, it is a sign that you need to get the components replaced;
Pests in your home – if you get bird, rodents and insects in your attic and inside your home, the culprit might be the failing soffit or fascia that needs to be replaced.