Commercial Roofing in Denver, CO
Installing or replacing a commercial roof is a big investment and it's important to have the right roofing contractors for the job. At Guardian Roofing, we have been helping our customers with commercial roofing for over a decade. We work with you to decide if you will be using the same roofing materials or if you should upgrade to newer materials. Our commercial roofing team in Denver, Co. know our products and can offer suggestions for new roofing, which will provide energy efficiency, longevity and are environmentally friendly. At Guardian Roofing, we know keeping your business running without interruption is important to you, so we will work in a timely manner to plan and install your commercial roofing project.
Commercial Roofing Contractor serving Denver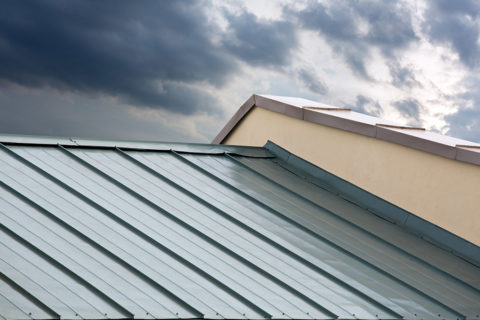 Before you start any commercial roofing project, a Guardian Roofing team member will come out to give a free roof inspection, discuss any issues that need to be addressed and offer solutions. Our promise to clients is to be available for all your calls, by providing 24/7 phone coverage. In case of an emergency, we will arrive within two to four hours of your call, to assess the situation and will work with your insurance company to file and process all claims. We will inspect your commercial roof, take pictures of any damage, and write a detailed assessment report for your insurance company. When our team is contracted for a commercial roofing job, we take care of every step, including filing and pulling permits.
Do you also need a roofing contractor that can handle residential roof repair or replacement? We offer services for both commercial businesses and private residences.
Denver Roofing Companies for Commercial Roofing Services
We take pride in being a licensed and insured, family-owned and operated commercial roofing contractor in Denver, CO. Client satisfaction is our number one priority, so we use only the highest quality materials on every job. It's this commitment to craftsmanship and customer satisfaction that awards us an A+ rating with the Better Business Bureau. Not only do we provide outstanding commercial roofing services in Denver, Co., we also install and repair residential roofing. When you need roofing inspections, repairs, and installations, our professional team at Guardian Roofing is ready to help. We are the trusted local resource for commercial roofing in Denver, Colorado.
Visiting Denver, CO
Visit the Molly Brown House Museum to get a glimpse at the life of philanthropist and socialite, Margaret Molly Brown. She is known as "The Unsinkable Molly Brown," because she survived the sinking of the RMS Titanic. During a 45-minute tour, learn about the life and times of this courageous woman.