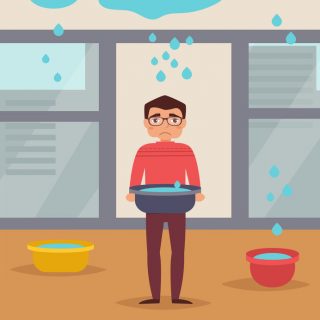 The roofs on business facilities are strong, durable structures, made from materials that can provide the highest levels of protection from the elements. However, even these resilient structures can get damaged – here are some of the most common signs of commercial roof damage:
Recurring leaks – Conscientious Erie roofers confirm that even the healthiest roof can develop a small leak, but if leaks seem to come one after the other and each new leak is larger than the previous one, it is a sign that the roof has sustained damage;
Rust – metal is the most common material used for building commercial roofs. Most alloys used in roofing materials are resistant to rusting and corrosion, but few are completely rust-proof. When rust appears on your roof, you can expect your metal panels to become weak soon, so the problem needs to be addressed quickly;
Ponding water on the roof surface – most commercial roofs are flat, therefore sensitive to inefficient drainage. Ponding water can weaken the roof surface as well as the deeper layers of the structure and it is very harmful;
Increasing energy bills – the roof makes up a large proportion of any building envelope, therefore a roof that is damaged and fails to provide suitable thermal protection will cause heating and cooling bills to rise uncontrollably.