Are you renovating your home? Renovation of the house is essential for maintaining your home. You need to make sure that your roof is first checked and repaired for damages because it is related to the foundation of the building directly. When it comes to roofing details, the right materials are crucial because it relates to the quality of the roof and durability of your house. We, at Guardian Roofing, LLC, can be the leading roofing company you need. We are an experienced and reliable roofing contractor which works with both residential as well as commercial projects. We are a licensed and insured company which can also provide free estimates for our services. We are known for our top-quality materials, especially the asphalt shingles for roofing. We can also help with metal roofing, if you need it. With our quality products and remarkable services, we have become a preferred choice for all your roofing repairs. So, if you are from areas like Erie CO, Longmont, Denver, Greeley, Brighton CO, or Fort Collins, then you must opt for us.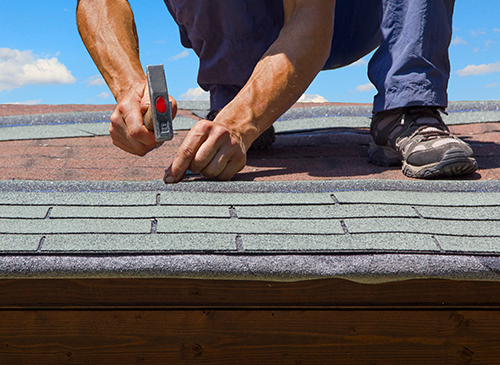 Here, we have put together a few things to check about the company offering you roofing materials like asphalt shingles. Take a look.
Variety
You should make sure that roofing materials you choose complement all kinds of home decor. That is why you must check the sort of variety you get in these materials so that it can be used for functional as well as aesthetic purposes.
2. Pricing
Next, you should check the price of the roofing material. You must ensure you do not exceed the budget. Try and take quotes from the companies in advance and then compare these to get an affordable option for these roofing materials.
So, if you are interested in choosing us for your roofing repairs, then contact us today. Aspha